2015 Tournament
Hosted By IBEW L.U. 58
June 5-7, 2015
Detroit, MI
<><><><><><><><>
Latest News
Looking for bowlers to update the number of years they have bowled
in tournament in the above link contact Larry with you number of years bowled.

2015 Tournament
Team House Has change location
Advertisement letters sent out to IBEW Local
check with your hall
2014 Tournament
Tournament Checks are in the Mail
3 Checks still need to be cashed (12/28/14)

Congratulation Russ Miller LU 134
Set a New Single High Score 812 w/HDCP

Congratulation's to Jeff Soots & Waler Riley LU 481
Repeat Double Winners 2013 & 2014
Friday Night IBEW Bowl.com Tournament will no longer except walk-in entries
Also no one turn in a request to host the 2016 tournament
we are still in need of one.

Please contact if interested Ken Hunt
2015 Lane Assignments/ Results
On-Line Entry Form will be availably for the
2015 Tournament
You can still pay by check or Pay On-Line
Thank You to all that entered drawing to made our

Tournament Database better.
<><><><><><><><><>
On June 22, 2014 an email blast was sent out. I had 0 emails returned to me. If you're on the Tournaments email and didn't receive one, please first check your spam file and also allow email from lzaideman@ibewbowl.com. 309 emails address are now on email Blast

If you still don't received email, forward your email to me and I will added you to list or if your want to be add contact me.

All emails are sent bcc.

2016 Tournament
72nd Tournament we are still looking for a host.

2017 Tournament
73rd Tournament is to be Awarded
at 2015 Annual meeting

Friday Night June 5, 2015
2018 Tournament
74th Tournament is to be Awarded
at 2016 Annual meeting
For more information Please contact:
Ken Hunt
International Chairman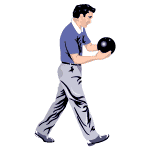 Contact us
, so you can be update on latest with our Tournament.